Welcome to Flowable Enterprise forum!
What can we do for you? We are pleased to help you with all your questions and issues.
Do you have any question related with our products?
Did you find an issue?
Do you have something important to share with other Flowable users?
Please create a new topic but first search the forum for a related one.
When you create a topic select the proper category and an optional tag:

There are four tags available: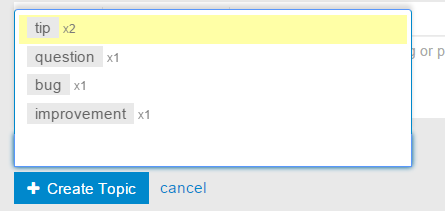 Also, with the category and tagging system you will find topics much faster and easier:

On the other hand, as the topic creator, mark a topic as solved if you think that one of the comments provided by other Fllowable users answered your question. It is as easy as clicking a button:

The accepted answer is highlighted and linked on the initial post of the topic:

Also, solved topics are highlighted in the topic list to recognize them easily:

Finally, remember that all topics will be closed automatically after 6 months since the last post. So, if you would like to post something in a closed topic you must reply to a new linked topic:

Please help us to improve and let us know your feedback. We will put our best efforts in solving your issue.
You can find more information about our products under:

Flowable
making process personal